When it comes to lifestyle, business opportunities and location Queensland's Fraser Coast is in a class of its own.
A strong, diverse economy, a skilled workforce and a well-developed infrastructure makes the Fraser Coast the perfect place to do business. The region has a strong entrepreneurial ethos and is home to more than 6000 small businesses, yet has a rich manufacturing and industrial base that has run for more than a century and continues today.
With quality industrial land in short supply within south-east Queensland, the Fraser Coast offers a cost-effective and attractive alternative with fully-serviced industrial land available at significantly lower rates than Brisbane.
---

Local Business Profile: Hyne Timber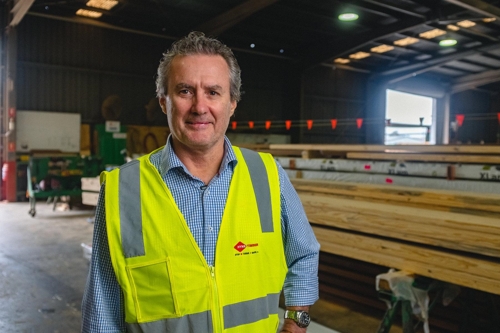 The Hyne Timber story began in 1882, when Richard Matthews Hyne opened the National Sawmill, on the banks of the Mary River in Queensland. The business would grow through the adversity of nature and economics to prosper; Hyne & Son Ltd becoming Australia's largest privately owned and operated timber manufacturing company.
Hyne Timber is one of Australia's largest producers of sawn timber products, a leader in preservative treatments and an iconic supplier to the Australian construction industry. Operating throughout the Eastern Seaboard, Hyne Timber is a leader in technology implementation, product development and quality control with a world class manufacturing capacity and environmental standards that underpin the company's unwavering commitment to sustainably grown plantation timber production and supply in Australia.
The company have recently comissioned a new $23 million state-of-the-art glue laminated manufacturing plant in Maryborough which incorporates the latest in automated glulam production technology and equipment. The 4000sqm facility is located on a 2.3 Ha site within a High Impact Industry Planning zone, and is co-located with Hyne's current operations and dovetails into the existing production, allowing Hyne to provide more competitive products into the emerging large-scale residential and commercial markets.
Major Fraser Coast Industries
Rental, Hire and Real Estate Services - $775.2 M

Health Care and Social Assistance - $683.1 M