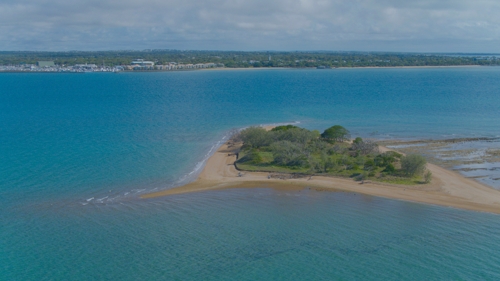 Imagine vehicles and buildings in other parts of the world, powered by the Great Sandy Biosphere Reserve, or the UNESCO World Heritage listed Fraser Island
The Fraser Coast is one of the world's premier nature destinations and is encompassed by the Great Sandy Biosphere, designated in 2009 by UNESCO in recognition of the international importance of our region. The designation promotes the idea that social, economic and cultural development can coexist in harmony with the conservation of our precious natural environment. It encourages communities to work, live and play in ways that support sustainable use of our natural resources.
Proposed 1200mw wind farm located within local state forest
75mw Susan River Solar Farm
Third highest concentration of roof top solar installations
Australia's largest effluent reuse scheme
Brisbane to Maryborough return trip within the range of a Toyota Mirai
Rail access to Ports in Brisbane and Gladstone (manufacturing)
Why the Fraser Coast is emerging as a leader in sustainability
A region world famous for it's pristine natural environment

A pipeline of projects - including one of the biggest wind farms in the Southern Hemisphere
Located halfway between Brisbane and Gladstone on the main road and rail transport networks

Affordable land - perfect for large scale energy projects
Exisiting capacity to fulfil supply chain requirements

Strong local demand for energy use in medium and heavy industries
Opportunities in sustainability
Hydrogen

Perfectly located between Brisbane and Gladstone, with an existing heavy industry base

Renewable Energy

An abundance of land and a planning scheme that supports renewable developments

Water re-use scheme

Opportunitites for investment in agricultural land with access to recycled water
Agriculture

Diversification of the local agricultural industry is seeing increasing opportunities in horticulture.

Manufacturing

The Fraser Coast's extensive manufacturing expertise makes it the perfect location to manufacture the technologies of the future.