When you ask people why they live on the Fraser Coast, the answer is the great lifestyle. Where else can you find a great climate, stunning natural setting, an affordable lifestyle and a progressive business culture that encourages investment and growth?
The Fraser Coast has the relaxed and safe lifestyle we all dream of, where community and families come first and work is only a few minutes away. Forget rush hour traffic and the big city stress that steals hours away from you and your family and embrace a lifestyle where parents walk their children to school and have to time to play with them after work.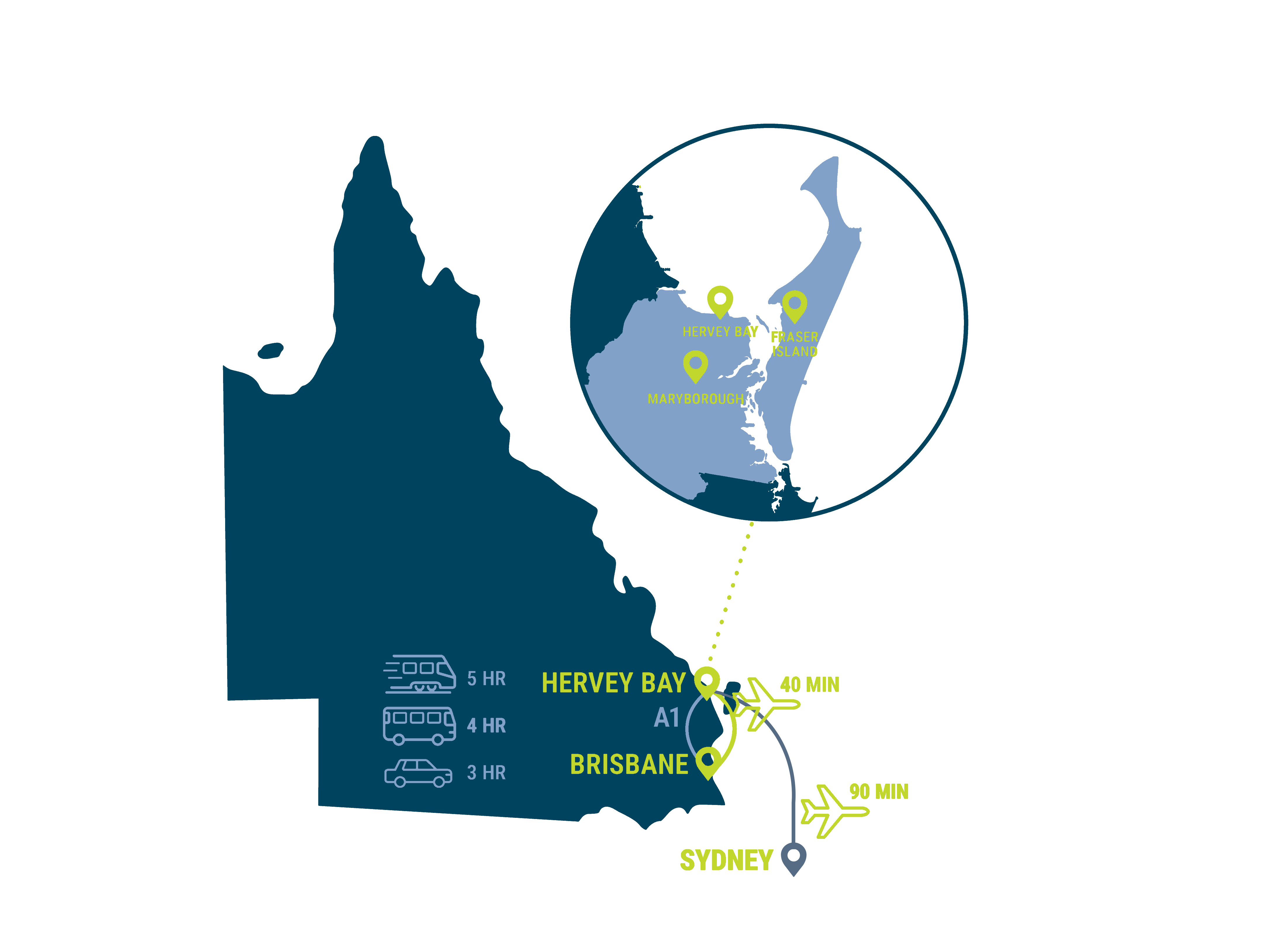 Hervey Bay
Hervey Bay is the Fraser Coast's main regional centre. It was proclaimed a city in 1984 and evolved from an amalgamation of small seaside villages along the Fraser Coast. It runs along the Hervey Bay coast line and its suburbs includes Dundowran, Dundowran Beach, Eli Waters, Kawungan, Nikenbah, Pialba, Point Vernon, Scarness, Takura, Torquay, Urangan, Urraween, Walligan and Wondunna. Townships outside the Hervey Bay city limits include: Aldershot, Booral, Burrum Heads, Craignish, Howard, River Heads, Toogoom and Torbanlea.
The city is well-known nationally for its temperate climate, world-class beaches, proximity to Fraser Island and the whale watching industry. Over the past two decades, Hervey Bay has enjoyed one of the fastest growth rates in Queensland. Its current population is estimated about 47,555 and although growth has slowed, it is expected to reach 65,943 by 2036.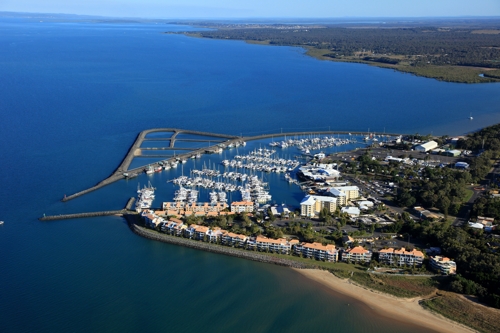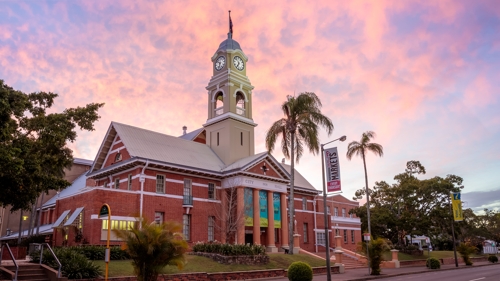 Maryborough
Maryborough is one of Queensland's oldest cities and was a major commercial and industrial port in the late 1800s. Situated on the banks of the Mary River, which connects through to the Great Sandy Strait, it was a major port of entry for immigrants arriving in Queensland from all parts of the world. With such a rich history, the city offers many impressive heritage experiences as many of the original buildings have been preserved. The original port district is now a heritage precinct with colonial buildings, sensational riverside parks, art galleries and museums, historic pubs, steam trains and river cruises.
The city also has had traditional ties to the timber industry and is home to Hyne Timber, one of the largest and oldest producers of natural timber products in Australia.
Tiaro

About 26 km south-west of Marybourough, on the Bruce Highway, is the small country town of Tiaro is a timber and farming service centre. It originated as a in the late 1860s as an overnight stop between the goldfields of Gympie and the port of Maryborough.

Bauple

Bauple lies 10kms from Tiaro and is named for the first "bopple" (Macadamia) nut trees that were discovered by local Aborigines. The local museum features displays on the town's heritage and you can still see four examples of original macadamia varieties directly across from the museum as well as large commercial plantings around Bauple.

Poona National Park

Poona National Park is 6km south-east of Maryborough on the northern side of the Maryborough-Cooloola and Boonooroo Road. Access is possible by four-wheel-drive vehicle, boat or walking. The park is the traditional country of the Butchulla people who also lived on nearby Fraser Island.
Burrum Heads

Burrum Heads is located at the southern entrance of the mouth of the Burrum River. With extensive sand flats, beach channels and mangrove-lined waterways it is an ideal location for prawning, crabbing and fishing. For those who enjoy being out on the water, canoeing, boating or paddle boarding are popular local activities.

Toogoom

Toogoom is an outlying suburb of Hervey Bay on the northern beaches. With affordable beachfront and lakefront land including beachside and established houses, it is a popular commuter suburb for nearby Hervey bay and Maryborough. The school bus service runs to all the main schools in Hervey Bay.

Coastal Communities

South of Hervey Bay in the Great Sandy Strait lie a collection of small fishing villages – Maaroom, Boonooroo, Poona and Tinnabar. These small towns look out to Fraser Island and have a mix of holiday and permanent residents and are ideal picnic spots and for fishing.