Working together to grow our region
Fraser Coast Regional Council welcomes your interest. Through proactive facilitation and support services, our Economic Development Team can connect you to other teams within Council to see your project delivered.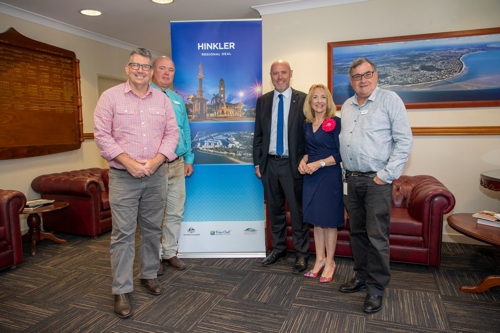 Streamlined Services
Investment concierge to facilitate all your dealings with Council
Fast track development applications
Potential discount on infrastructure charges if the development
will generate significant economic benefits
Business and Investment Support
Market insight
Access to local business networks
Demographic and economic information
Workforce development
Site selection support
Infrastructure Incentives
The Fraser Coast region offers a dream balance of business and lifestyle. Our practical location, relaxed lifestyle, and progressive approach to attracting and encouraging business investment creates exciting opportunities for investment, innovation and industry.
If you are a developer or business looking to expand, infrastructure costs can be greatly reduced allowing you to realise your plans faster. Invest Fraser Coast and Fraser Coast Regional Council are committed to the growth of the region and want you to take advantage of the outstanding opportunities to substantially reduce your costs.
To enquire about support for your project or proposal, please submit an enquiry at the link below: